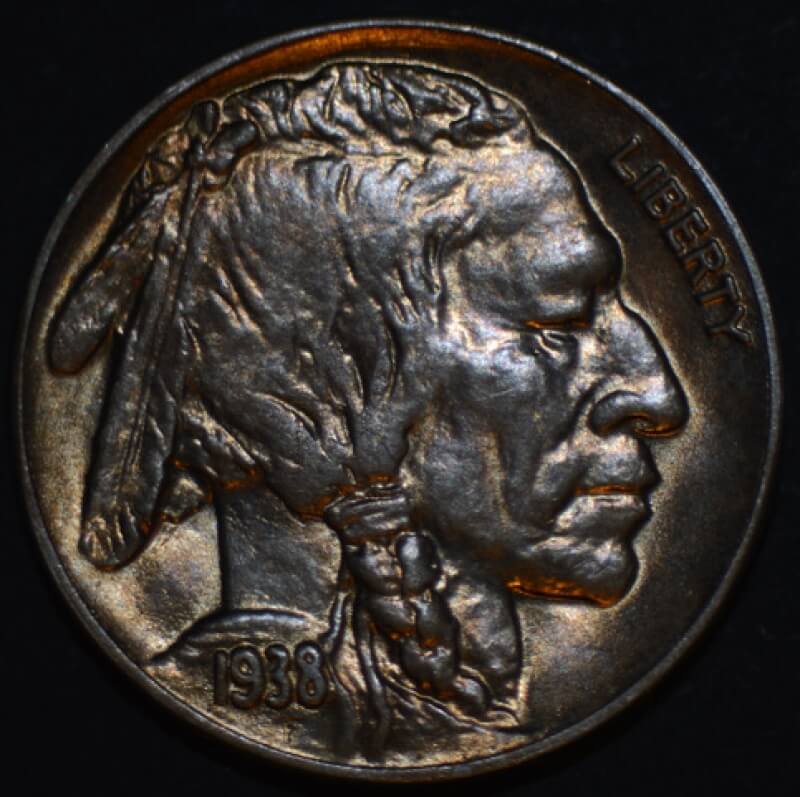 Indian Nickel 1938D or DD
One of the nice things about coin collecting is the sharing of finds and information. Another thing is when you can have your spouse interested in coins to give to the grandkids to show what has come before. The monthly coin show, in our area was last Sunday and we like to check it out, then go for brunch.
I found this 1938 D Indian Head Nickel that is supposed to be an rpm. I checked out the Cherrypickers' Guide, but did not find it, sort of. It could be, but then again maybe not. I know, I know, it sounds familiar. There are so many new finds lately that it is mind boggling. The mint mark, under extreme magnification may be an rpm, but I will leave it to the experts. The date also looks like it may be either a machine doubling or a re-strike. Hard to tell, again I will leave it to the experts.