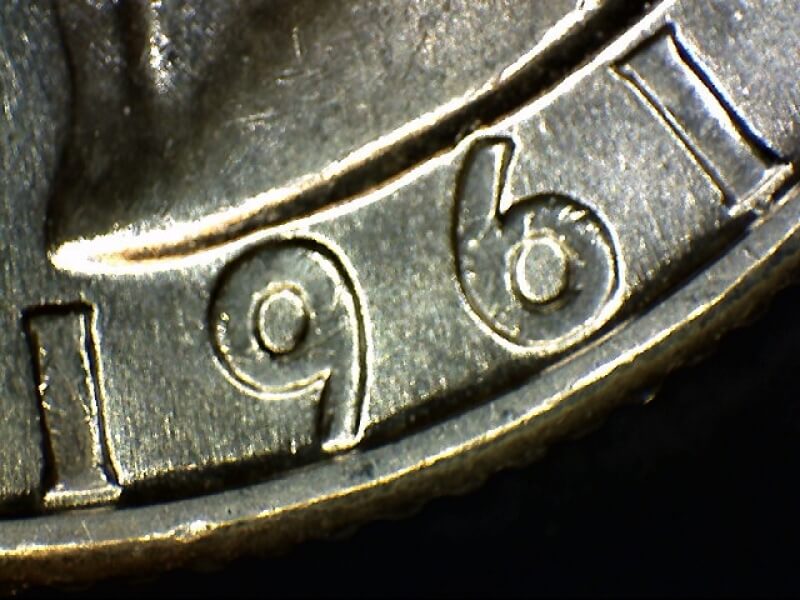 Twenty-Five Cents 1961- D RPM
I was looking through some coins the other day and I found another RPM. So the first thing I did was look at the Cherrypicker's Guide to see if it was in there. There is a possibility that it is the one shown on page 206, URS-4 - I-3 - L-3, though I think my secondary D may be south and east of the primary D. There doesn't seem to be any other doubling on this coin, which would indicate the re-punching also.
My spouse and I went to the monthly coin show today (it moved to the second weekend of the month during March, April and September this year) and I must say it was crowded. I was surprised to see so many people out. It must have been due to the clear skies and warming sun light.
I picked up a 1943-S Jefferson 5c UNC and a 1937-S Buffalo 5c XF+. My spouse found a 1906 and a 1910 Half Dollar, both of which she purchased for the grandkids. I perused a 1937-D 3-Legged Buffalo just to see what it felt like. Not ready to buy yet, there was no tingle coming from my wallet!