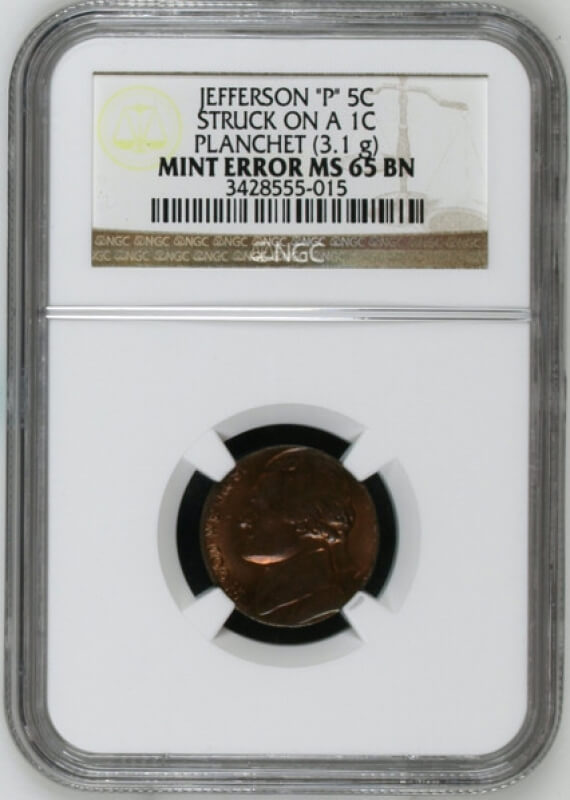 New Error Coin!!
NGC-3428555-015
Grade: MS-65 BN
USA Jefferson Nickel struck on a Lincoln Cent Planchet
(Possible Date: 1944-1982)
This particular Error, a Wrong Planchet Error, is caused by the US Mint practice of using the same machines to make different coins from day to day. In this case, a penny planchet has found its way into a coining machine designated that day to make Jefferson Nickels. I can date this error based on the weight of the planchet, 3.1 grams bronze.
The Jefferson Nickel, used from 1938 to 2003, was originally designed by Felix Oscar Schlag in 1938. The design was chosen by then US Mint Director Nellie Tayloe Ross by way of a contest; Schlag won $1,000 for the use of his design, which he used for his wife's funeral.