Order Your NUMISMATIC ESTATE GUIDE Today!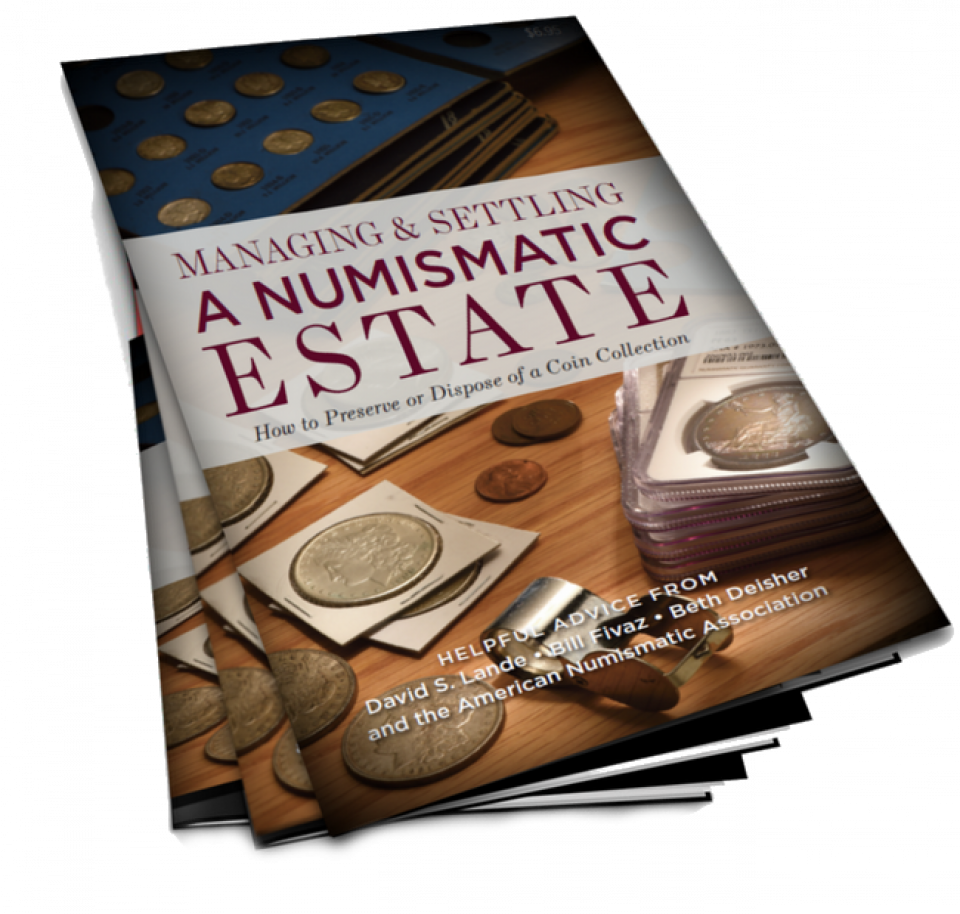 Many collectors—and family members who inherit coins and related items from a loved one—need help disposing of a collection.
The ANA's "Managing and Settling a Numismatic Estate" shares practical tips for creating an estate plan; caring for a collection; inventorying the items and assessing value; and finding buyers.
This recently-updated resource is available for $9.95 (free shipping & handling).
To order your copy, call (800) 514-2646. Email membership@money.org for information on bulk discounts.