"Grading U.S. Coins Today" Correspondence Course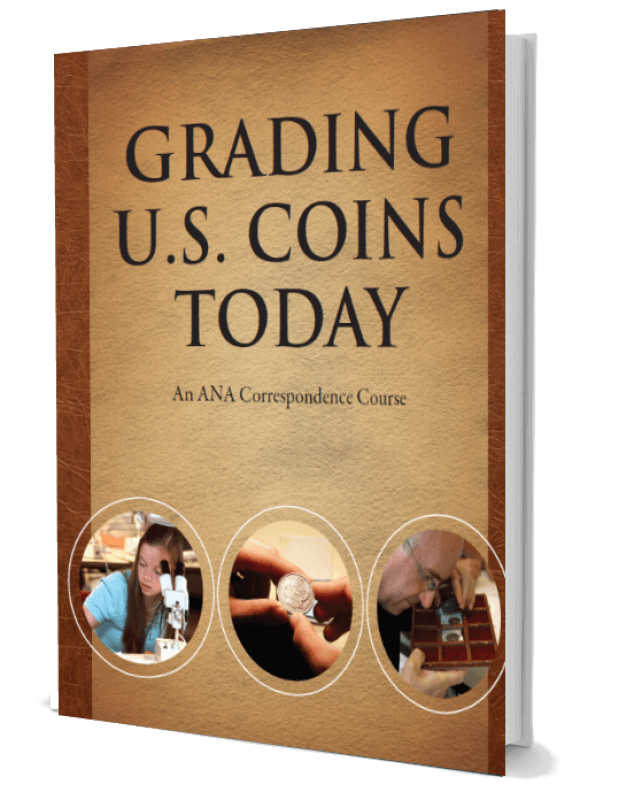 Grading is one of the key skills every coin collector strives to master. Some collectors are fortunate enough to be able to take advantage of the multi-day grading seminar offered by the American Numismatic Association (ANA). But for those who cannot attend the seminar, the ANA's "Grading U.S. Coins Today" correspondence course is the next best thing.

Recently updated and enhanced with visually impressive color images, the course provides valuable information on the methodology behind third-party grading and the differences between technical and market grading.

The course, which features the updated "Grading U.S. Coins Today" along with the 7th edition of "The Official Grading Standards for United States Coins," is available to ANA members for $45.95.
Non-members can order the course for $60.95, which includes both books and a one-year digital Gold membership in the ANA.*

"The book closely replicates the live course taught by numismatic experts at our week-long annual Summer Seminar," says Rod Gillis, ANA education director. "You'd be hard-pressed to find a better introductory guide anywhere."

*Non-members may fill out this form and use the discount code "ANA8" to order the "Grading U.S. Coins Today" course and claim their complimentary, one-year digital ANA membership.
Current ANA members need not fill out the form. Simply email education@money.org, or call (719) 482-9829 to enroll.