Money of Empire Exhibit 360° Virtual Tour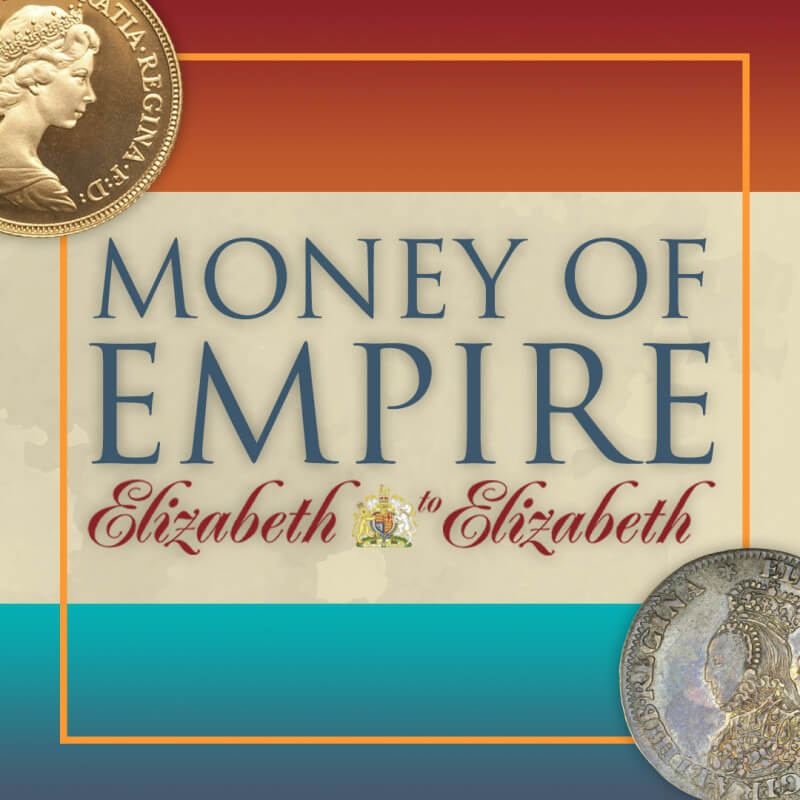 View the ANA Money Museum's exclusive exhibit, Money of Empire: Elizabeth to Elizabeth, from the comfort of your own home.
The British Empire, more than any other, set the stage for the modern world in which we live. From small origins during the late 16th century, the Empire expanded to become the largest empire in history and the most powerful global economic and military power for over a century. By 1913, Great Britain ruled over 23 percent of the world's population (412 million people) and approximately 24 percent of the Earth's total land area.
This exhibit uses money and medals to illustrate the development of the British Empire from its beginnings under Elizabeth I (1558-1603) to the present day under Elizabeth II.
Navigation Instructions

Use your mouse and/or your arrow keys to navigate through the rooms. When you see a round target, click on it to see more information about the display.

We hope you enjoy your virtual visit! We'll be adding more links over time, so be sure to come back again to see what's new.
Navigation Keys/Mouse Operation