WELCOME TO MONEY'MUSEMENTS

YOUNG NUMISMATISTS CAN LEARN MORE ABOUT NUMISMATICS THROUGH FUN, INTERACTIVE GAMES AND DOWNLOADABLE ACTIVITIES.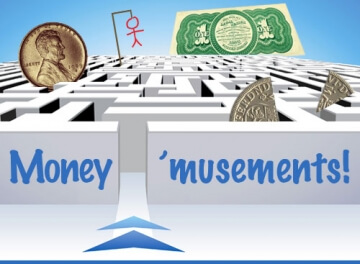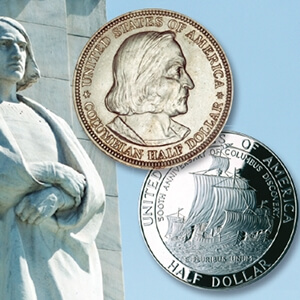 Use the form below to register as a guest and take the quiz!
Or, you may log in by clicking here.
Click here if you need to set up an account.
You must be logged in with a registered user account to receive points for taking a quiz.
How many voyages did Christopher Columbus make to the New World?
one
two
three
four
What was the name of Columbus' flagship on his 1492 voyage?
Santa Maria
Nina
Pinta
Santa Clara
. For what county did Columbus sail?
England
Spain
Portugal
Italy
Name the monarchs who supported Columbus' quest.
William & Mary
Victoria & Albert
Elizabeth & Philip
Isabella & Ferdinand
The 1893 World's Colombian Exposition is commemorated on U.S. quarter and half dollar coins. Where was the Exposition held?
New York
Boston
Chicago
Philadelphia
Columbus never abandoned his belief that he had reached this continent.
South America
Australia
Asia
Africa
What title did the queen give Columbus?
Admiral of the Indies
Admiral of the Ocean Seas
Admiral of the World
Admiral of the Americas
On a 1992 commemorative dollar, what image is combined with that of the Santa Maria?
Space Shuttle Discovery
cruise ship
Native American dugout
U.S.S. Constitution
Columbus' crest is pictured on a 1992 commemorative gold $5. Which of these elements are part of his crest?
castle
five golden anchors
lion
all of the above
What U.S. Mint facility struck the 1992 commemorative half dollar and dollar?
San Francisco
Philidelphia
Denver
West Point
Commemorative half dollars were sold at the World's Colombian Exposition in 1893. For how much did they sell?
50 cents
75 cents
$1
$2
Commemorative quarter dollars were sold at the World's Colombian Exposition in 1893. What was their original price tag?
25 cents
50 cents
75 cents
$1