"Treasures of the Deep: Galleons, Storms and Archeology" tells the story of the world's greatest shipwrecks, the treasures they carried and the efforts to preserve the shipwreck sites.
The lure of gold and silver discovered in North America drew settlers from Europe to explore and colonize the New World, changing the economic and political world map in the process. Spain used the bullion discovered to craft ingots and coinage in the form of silver reales and gold escudos. These coins would dominate the world economy for centuries and become legendary for their rich history as pirate gold and lost treasure.
The exhibit explores adventures on the world's oceans along with artifacts and treasure found in underwater wrecks from the 16th century to the modern day. The history of underwater recovery and archaeology will be highlighted with the help of Odyssey Marine Exploration, one of the largest and most successful underwater recovery organizations. The exhibit highlights the research and technology used to locate long-lost ships and preserve historical artifacts.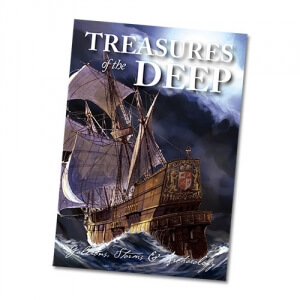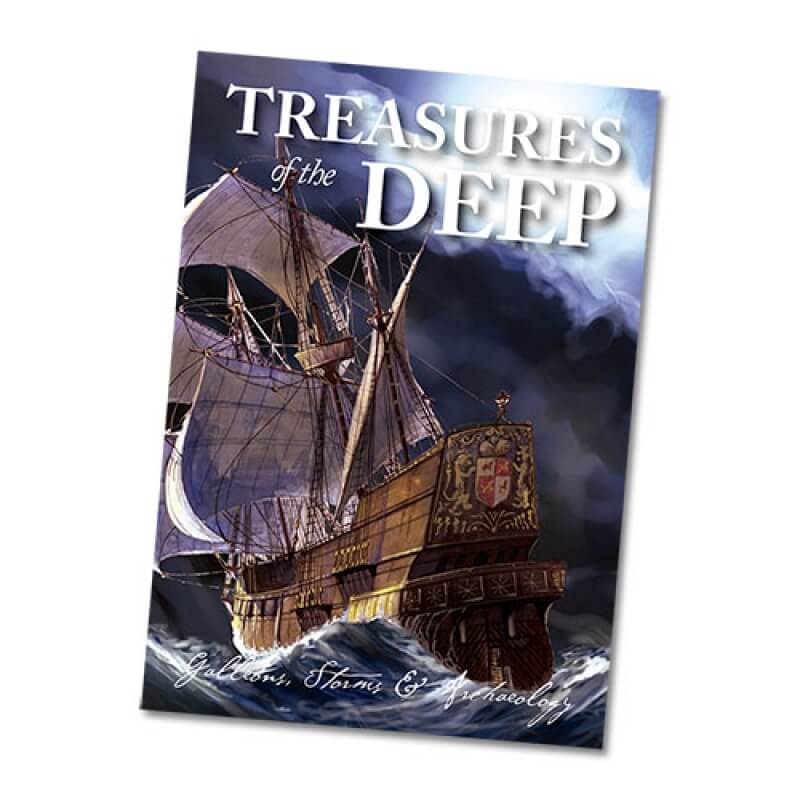 Free booklet
Patrons who visit the "Treasures of the Deep" exhibit can pick up a free booklet geared toward young collectors. The booklet includes a glossary of seaworthy terms, puzzles, games, a map of famous shipwrecks and a bevy of pirate facts.
What Famous Shipwreck Are You?

What Famous Shipwreck Are You?
Take this personality quiz to find out which shipwreck you are.
You must be logged in with a registered user account to receive points for taking a quiz.
I enjoy rum-based beverages.
How long would it take you to run one mile?
5 minutes
10-15 minutes
Under 30 minutes
One hour or more
I prefer fictional books to non-fiction.
I prefer iced tea instead of iced coffee.
What sandwich would you prefer?
Roast Beef
Turkey
PB&J
I don't like sandwiches!
Which soda pop is better?
Coke
Pepsi
Any Root Beer
Anything diet
My favorite fruit is:
Apple
Oranges
Other
I do not like fruit
How many places have you lived?
Just one
2 to 3
4 to 6
7 to 9
Do you chew gum regularly?
How many professional sports games have you attended in the last year?
Zero
1 to 3
4 to 6
7 to 9