Enjoy online courses and lectures from fellow collectors and professional numismatists. Click here to register for upcoming live classes. Webinars are free and open to the public unless otherwise noted.
Collecting and Investing in the 2020 Basketball Hall of Fame Commemorative Coin Program
This course will provide a professional overview of collecting and investing in the 2020 Basketball Hall of Fame Commemorative Coin program. Students will learn the history and specifics of the nine coins release by the U.S. Mint to celebrate the 60th anniversary of the Basketball Hall of Fame. Whether you are a beginner, seasoned collector, or dealer, the knowledge gained from this class will serve you as you collect and invest in this limited Commemorative Coin Program.
Instructor:
Del Mineard Jr.
Originally presented March 1, 2021
---
Saint Gaudens Double Eagle Die Varieties Revisited
Students will get an in-depth look at Saint Gauden's Double Eagle die varieties, their rarity characteristics, recent market data, coverage in the numismatic press and next milestones for collectors.
Originally presented March 16, 2021
---
Siege Notes: The Currency of War



Siege Currency is rare and historic. This talk will trace the history of siege currency and address the unique circumstances surrounding its issue. The collector will discover how circumstances resulted in coins being struck from planchets made by pasting prayer book pages together. We will also examine notes meticulously written by hand, notes printed on discarded pieces of clothing, and notes printed using a carved croquet mallet as an engraving plate.
Instructor:
Lawrence Korchnak
Originally presented March 23, 2021
---
Virtus & Victoria: Coins Relating to the Severan War Against the Tribes of Caledonia



This talk discusses coins relating to the war conducted from A.D. 208–11 by the Roman emperor Septimius Severus against the tribal inhabitants of Caledonia. The intent here is not to put forth a comprehensive history of this war. It is to examine coins which illustrate the concepts of virtus and victoria within the context of this war, and which were issued contemporaneously with it. The Latin word virtus connotes qualities of manly excellence such as courage, character, strength, and valor. Military success was invariably credited to the emperor's virtus. Virtus was sometimes personified as an armed woman. Yet especially in this era, virtus is often embodied in depictions of the emperor himself dominating a foe. The Romans personified the concept of victoria, or victory, as the winged goddess Victoria. Martial imagery such as bound captives, battlefield trophies, and piles of captured arms are frequently shown alongside Victoria as part of the same design. They are sometimes also shown in combination with figures representing Severus, Caracalla, and Geta, who in 210 had earned the title of Britannicus Maximus, or "the great victor of Britain."
Instructor:
Michael Kodysz
Originally presented March 24, 2021
---
Pricing Rare Coins In Today's World



There is more information available to collectors than ever before on rare coin pricing. Unfortunately, much of this information is confusing to use, and often contradictory. Learn what tools are best to use when deciding rare coin prices. I am Senior Editor of the Guide Book of United States Coins (Redbook). I will explain how we develop prices each year for the Redbook.
Instructor: Jeff Garrett
Originally presented March 29, 2021
---
Grading 101



Explore the philosophy behind learning how to grade. Review the characteristics of the four basic metals used in minting coins in the United States. Instruction will consist of a lecture, a PowerPoint presentation, and question and answer periods. ANA grading standards will be stressed. Gain the confidence needed to accurately assess potential coins for your collection.
Instructor: Rod Gillis Education Director, American Numismatic Association
Originally presented March 30, 2021
---
Beauty and the Banknote — The Feminine Touch



From nuns to queens; artists to scientists; writers to social and political reformers; philanthropists to national heroes and more, women have played a vital role in shaping world history. As a result, many have been honored by their respective countries with their portraits on currency.
Come discover and learn about their exploits and contributions to history which lead to them being featured on paper money during International Women's Month in March.
Instructor:
Walt Ostromecki
Originally presented March 31, 2021
---
Damaged Goods



"A cleaned coin is a ruined coin" is the mantra that nearly every numismatist lives by. Indeed, you probably avoid coins that have been holed, bent, or used in ways they really weren't supposed to have been. Here, I will show you a selection of such coins — and make the case that they are a genuinely important part of numismatics.
Instructor: Vic Agha
Originally presented April 2, 2021
---
Understanding Die States on 1794 US Large Cents



Most people have no trouble understanding die cracks, die breaks, and rim cuds on 1794 US Large Cents. But die sinking, swelling, and clashing present some difficulty. This seminar will use digital images to illustrate, explain, and clear up any of the confusion.
Instructor: Chuck Heck
Originally presented April 5, 2021
---
The State Coinages of the Confederation Era 1785-1788



An overview of the copper coinages authorized by Connecticut, Massachusetts, Vermont and New Jersey between 1785 and 1788. Topics will include some history, numismatic references and methods of collecting.
Instructor: Ray Williams
Originally presented April 8, 2021
---
A Brief Overview of Hobo Nickels



An introduction to the history of Hobo Nickels including what they are and why they were made. I will also discuss both the old and the modern tools used to create these pieces of art. And, of course, I will answer the popular question, "Isn't that illegal?"
Instructor: Abigail Zechman
Originally presented April 9, 2021
---
Standardization and Quality Control of Ancient Athenian Coinage



A study on the coinage standardization, quality control, and identification of fakes in ancient Athens.
The presentation is exploring the Athenian Law on Silver Coinage and the material testing methodologies used at that time. Ancient inscriptions are presented supported by photographic evidence.
Instructor: George Anastasopoulos
Originally presented April 13, 2021
---
Coins of the 300: Numismatics of the Persian Wars



Inspired by the popular movie, 300, a fanciful retelling of the Battle of Thermopylae during the Persian Wars, this talk focuses on the coins of the lands along the route of the Persian army at the beginning of the 5th century BC.
Instructor: Doug Mudd
Originally presented April 14, 2021
---
The Shippingport Ferry Token



Next to the first commercial nuclear power station in the world is a small town that had a ferry. The town still stands and the power plant is still in operation; however, the ferry is gone. The story of the Shippingport Ferry is an interesting one inasmuch as it issued a single token and operated for over 100 years only to have succumbed to fate and the inevitable march of progress.
Instructor: Lawrence Korchnak
Originally presented April 19, 2021
---
The Lafayette Dollar: Big, Bold & Forgotten

The Lafayette Dollar shares a rich history as part of the classic commemorative series. Unfortunately, the coin is often overlooked when compared to its brethren. What is the reason for this? The time period in which the coin was minted? The design? The subject matter it commemorates? Join a light-hearted discussion on one of America's most forgotten coins. National Coin Week eLearning Series!
Instructor:
Rod Gillis, ANA Education Director
Originally presented April 19, 2021
---
The Joys of Morgan Silver Dollars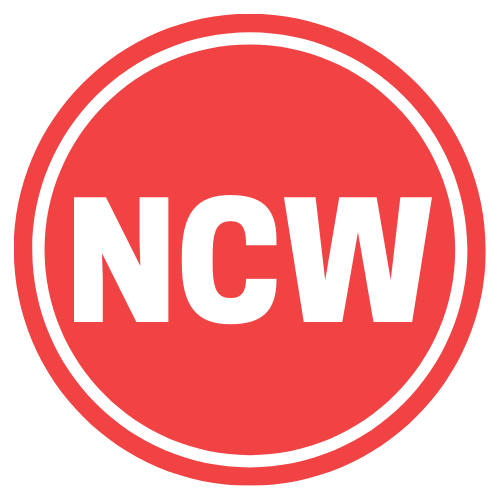 Many collectors are awestruck by Morgan silver dollars – their size, beauty, abundant affordable examples, and different ways to collect. Learn about the designer, the different mints that produced the coin, the hiatus from 1904 to 1921, and the GSA release of primarily Carson City dollars in the early 1970s. National Coin Week eLearning Series!
Instructor:
George Bazarko, Morgan Enthusiast and ANA Life Member
Originally presented April 20, 2021
---
Big Challenges for a Big Dollar



Dwight D. Eisenhower was one of most bold and successful leaders in history. When a new dollar coin honoring him and the first moon landing was released in 1971 it was popular with collectors, but not without controversy. Learn the history of this iconic coin, the challenges it faced, and what to look for as a collector.
Instructor:
Andy Oskam, Numismatic Author and Educator
Originally presented April 21, 2021
---
The Money in Your Pocket: Before and After the Federal Reserve Act of 1913

The Federal Reserve Act changed United States finance and currency forever. Explore the politics of central banking in the United States, and the policy arguments leading up to the Fed's founding in 1913. Contrast what currency someone might have had in their wallet before the Fed era, and how that wallet's contents would have changed after the Fed's founding. National Coin Week eLearning Series!
Instructor:
Dr. Loren Gatch, Professor of Political Science at the University of Central Oklahoma, Board of Governors of the Society of Paper Money Collectors
Originally presented April 22, 2021
---
Politics, Ego and Tragedy

Gaius Julius Caesar and Marcus Junius Brutus. Two larger-than-life characters who left indelible marks on history. Their numismatic legacy incorporates several of the most famous ancient Roman coins, creating a bold illustration of the circumstances of their tragic collision that resulted in their deaths. National Coin Week eLearning Series!
Instructor:
Douglas Mudd, ANA Curator and Museum Director
Originally presented April 23, 2021.
---
National Coin Week and the ANA

The ANA was founded 130 years ago, and has celebrated National Coin Week since 1924. Discover the history of the annual event and the ANA through objects in the collection and articles from The Numismatist. Take a tour of the ANA's online educational resources, including virtual exhibits, videos and activities. National Coin Week eLearning Series!
Instructor:
Andy Dickes, ANA Museum Specialist
Originally presented April 24, 2021.
---
Discovering Your Coin: How to Truly Learn About The Objects You're Collecting



As collectors of coins, tokens, medals, and paper money, we all love acquiring new pieces for our collection. But to properly appreciate what you're collecting, you need to learn about it. What is the story behind this object? How much has it sold for in the past? Who else collects this, and what can I learn from them? You will walk away from this talk with solid resources and the ability to discover just how amazing your collection really is!
Instructor: Kellen Hoard
Originally presented April 26, 2021.
---
Coins and Paper Money of the Mexican Revolución



This session will start with the end of an era, the ousting of Díaz in 1911 and the murdering of the Mexican President Madero in 1913. For two hours we will be reviewing coins and paper money of the Mexican Revolution from a seven year period, from 1913 to 1920. We will go over the main series of both, coins and paper money, while understanding the historical event that gave birth to this disparity of issues and how they were perceived by their citizens.
Instructor: Ricardo de Leon Tallavas
Originally presented April 27, 2021.
Please check back for recording.
---
Providencia – Cultural Landscape and Numismatic Heritage



Providencia is an island that served as a leprosarium for western Venezuela between 1831 and 1985. However, more than clinical history, it's a cultural landscape that meant the modification of a natural environment by a society forcibly installed on its territory, but that developed there its life and local culture, leaving a legacy reflected in buildings, stories and assets; that is the case of coins and banknotes intended solely for the use of leprosy patients. This research is based on the necessity to determine the role of Providencia as heritage of western Venezuela; it allowed to characterize the historical development, lifestyle, and restricted circulation money of the leprosarium, thereby strengthening its role as cultural heritage of Zulia state.
Instructor: Hussein Larreal
Originally presented April 30, 2021.