Early American Copper Coin Gallery
Embark on a great adventure! Join today and begin earning these quality copper coins. Special thanks to Douglas Bird for donating this impressive collection.
United States Copper Large Cent, "Braided Hair" Variety, 1839-1857
The last variety of the large cents was designed by Chief Engraver Christian Gobrecht. The updated obverse was created to give Liberty a more youthful appearance.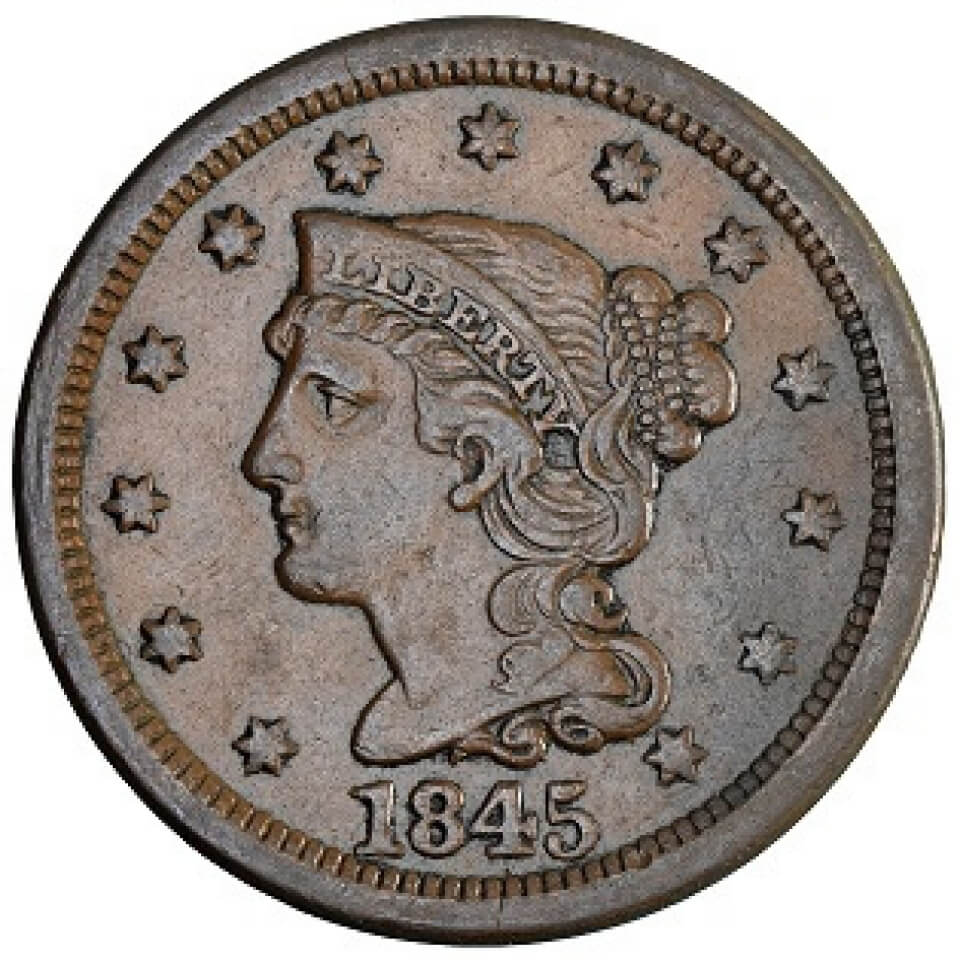 United States Copper Large Cent, "Coronet" Variety, 1816-1839
Often called the Matron Head design, Chief Engraver Robert Scott gave Liberty a more mature look by enlarging her head.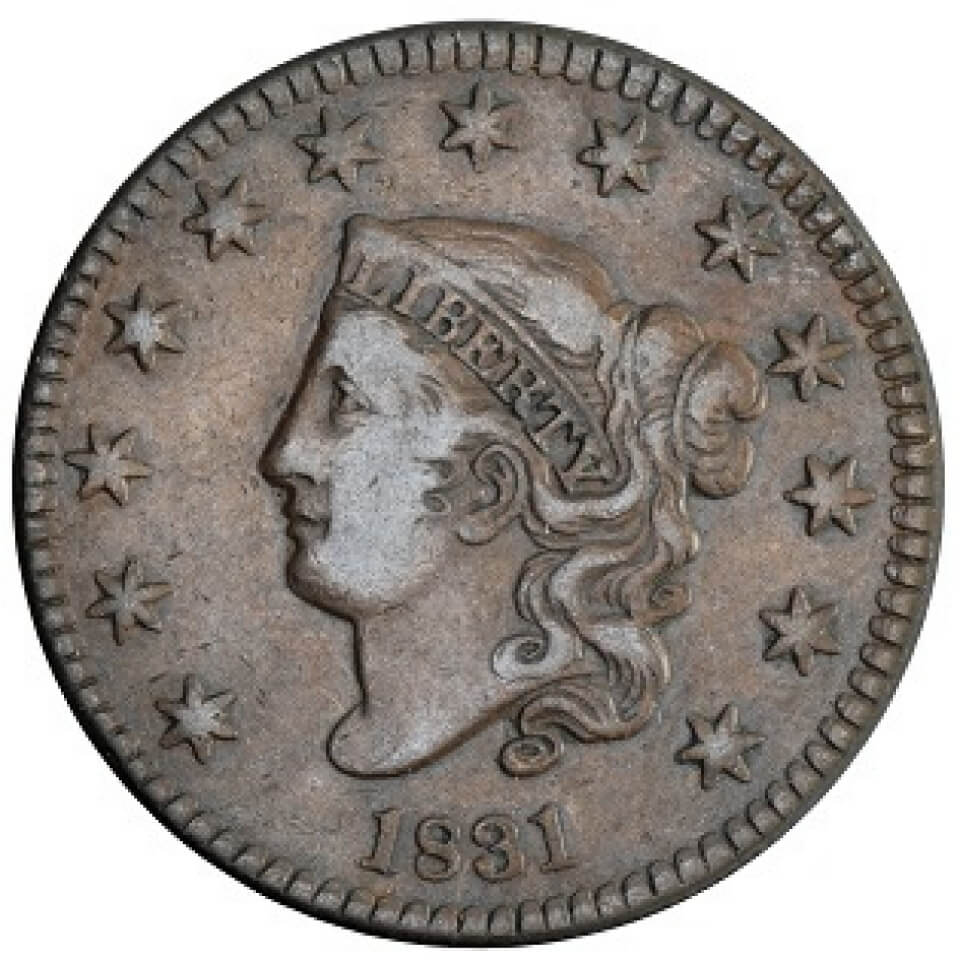 Counter-stamped Large Cent or Half Cent
Counter-stamped coins are coins that were stamped to advertise merchant or political campaigns. Large cents were an ideal platform due to their size and availability. For many years counter-stamped coins had a small following and were often tossed in junk drawers. Today they are highly collectible.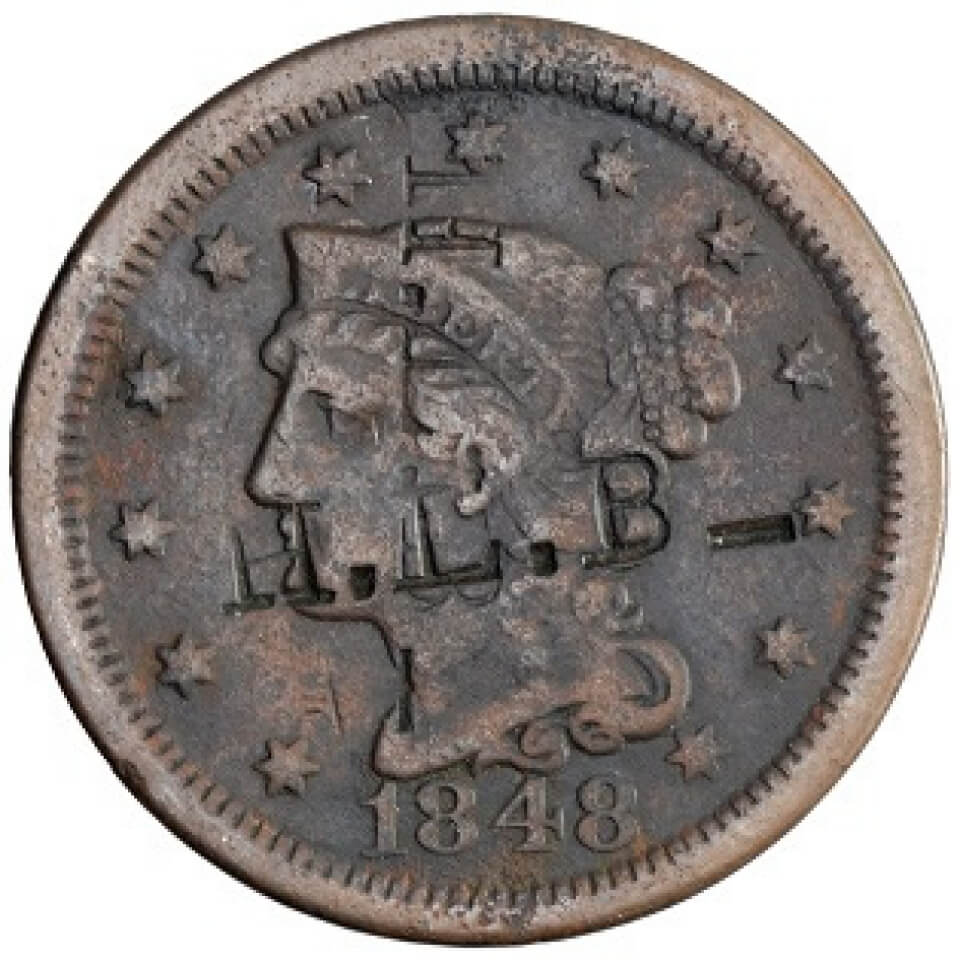 United States Copper Large Cent, "Draped Bust" Variety, 1796-1807
Designed by Robert Scott, Liberty is wearing flowing hair tied by a ribbon. The reverse design sports an olive wreath.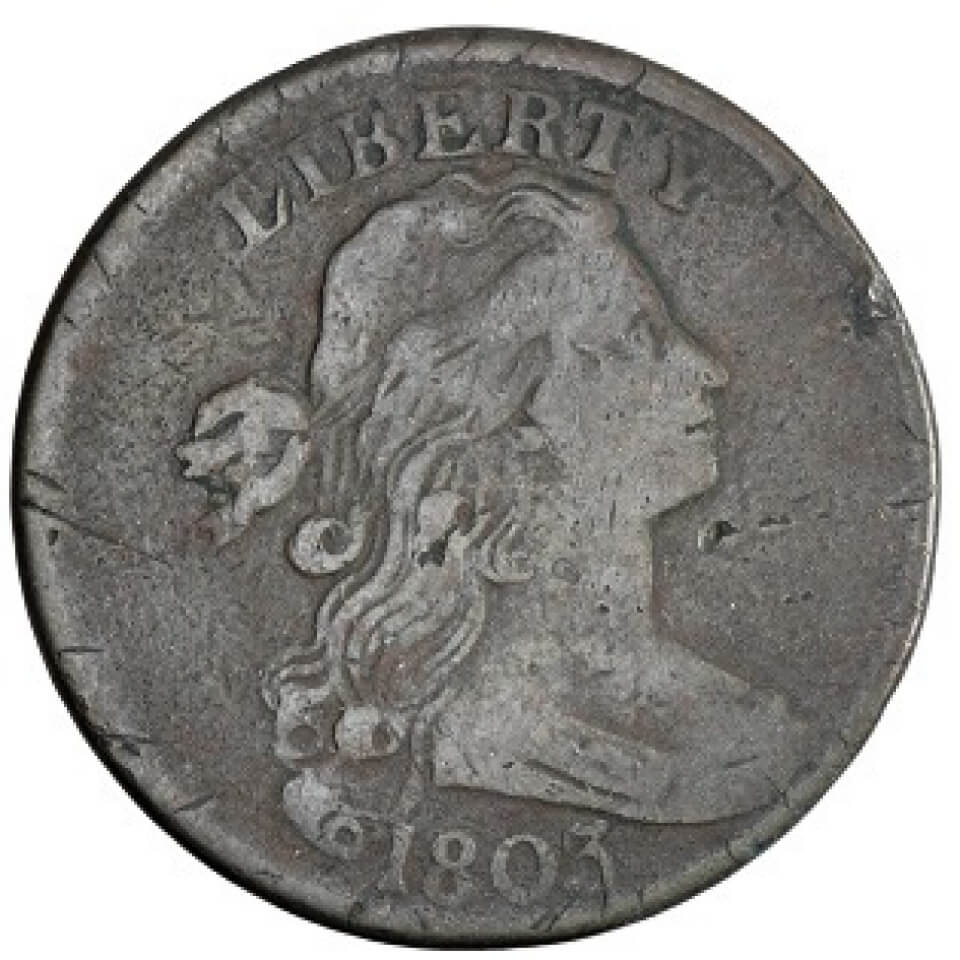 United States Copper Half Cent
The half cent was minted in the United States from 1793 through 1857. All half cents portray Liberty and were made in Philadelphia.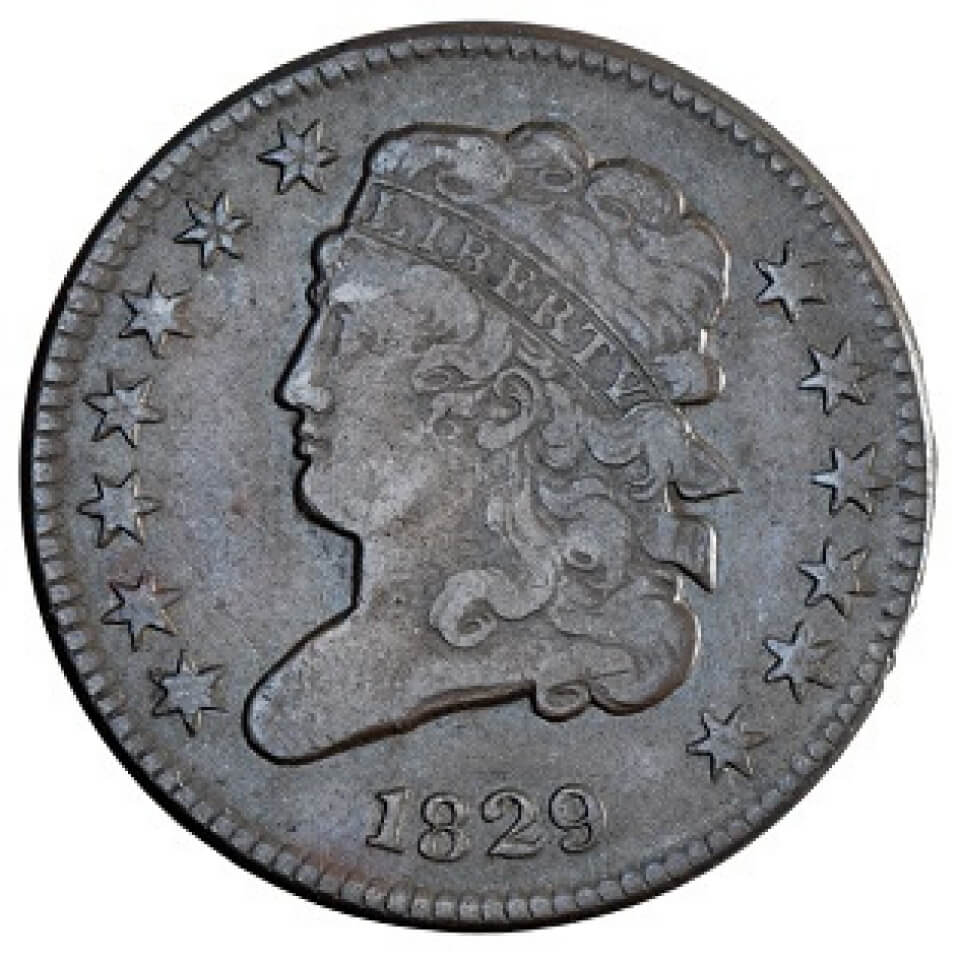 United States Large Cent, "Classic Head" Variety, 1808-1814
The "Classic Head" variety was named after the narrow headband worn by Liberty. The design was executed by John Reich. This headband is reminiscent of the fillet worn by ancient Greek kings. The copper used was softer, having less metallic impurities. Finding cents from this series in choice condition is very difficult.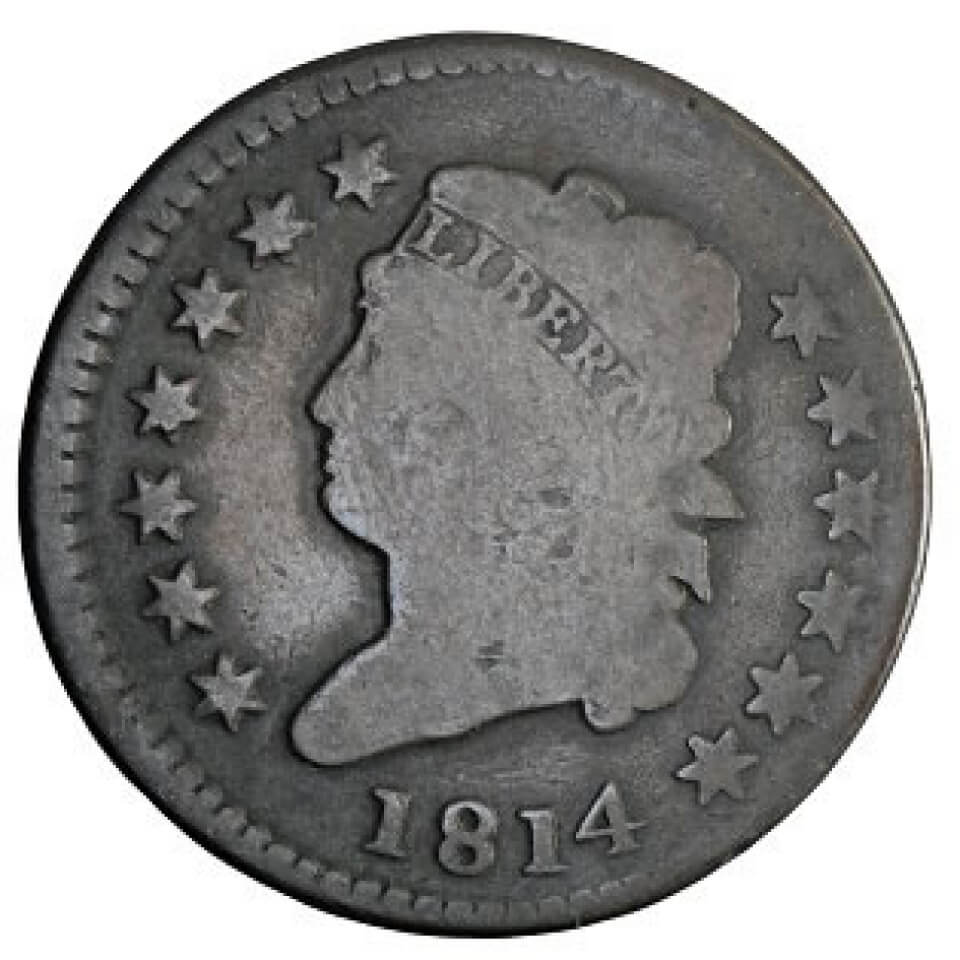 First Steam Press Commemorative Medal dated March 23, 2000
The ANA minted this medal on a steam press that was built by the Merrick, Agnew and Tyler Company. This particular steam press was the first press of its kind used by the United States Mint and was built in 1836.