"Our Money, Our Heritage, Our America" Theme for 2023 National Coin Week
Designs on U.S. coins and paper money commemorate notable people, events, accomplishments, and shared principles. "Our Money, Our Heritage, Our America" is the theme for 2023 National Coin Week, April 16-22. The 100th annual event will focus on how our money tells the story of our country and helps form our national identity.
Activities and resources scheduled for National Coin Week include:
The annual ANA club trivia challenge for a variety of prizes
Articles and ANA Reading List
Read articles from The Numismatist magazine and explore the ANA Library's 2023 National Coin Week reading list.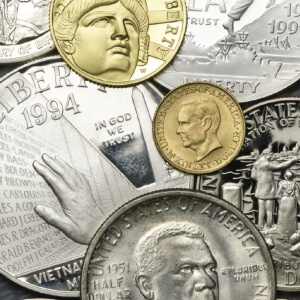 Monumental Accomplishments & Failures
Monumental Accomplishments and Failures on Commemorative Coins
The U.S. classic and modern commemorative coin programs have included financial hits and misses.
READ NOW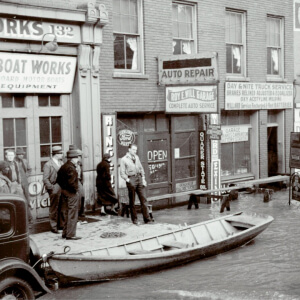 Longshots, Bridesmaids & Near Misses
Longshots, Bridesmaids & Near Misses: 1936-37 Commemoratives that Could Have Been
The U.S. commemorative coin program reached its apex in 1936. Some ideas didn't make the cut.
READ NOW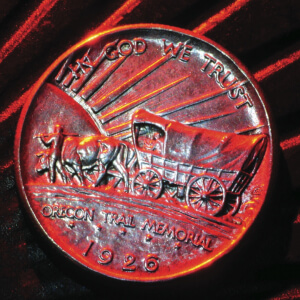 Sunrise at Pocatello
Sunrise at Pocatello: Dr. Minnie Howard, Ezra Meeker and the Oregon Trail Half Dollar
The Oregon Trail half dollar is among our most cherished commemoratives.
READ NOW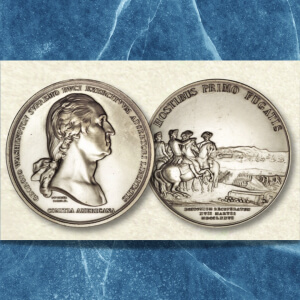 Collecting Washington Medals
Collecting Washington Medals: A Sampler
Explore medals commemorating George Washington, the Father of our Country.
READ NOW
I've Been Working on the Railroad
I've Been Working on the Railroad
Wendell Wolka discusses stories told on U.S. paper money.
READ NOW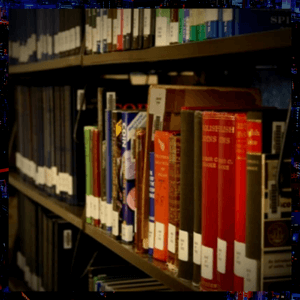 ANA Library Reading List
View this year's reading list and expand your knowledge of numismatics.
VIEW
Daily Trivia Challenge
Happy National Coin Week!
Submit your answer by 10AM ET tomorrow for a chance to win 2023 U.S. Mint Proof Set!
---
April 22 | Trivia Question #7
Many designs of the U.S. Mint's Classic Commemorative Coin Program (1892-1954) deal with westward expansion. What popular commemorative coin's obverse (husband) and reverse (wife) were designed by spouses? Photo Credit: The J & L Collection/Mike Printz
Answer: The Oregon Trail Memorial Half Dollar (1926-1939). The artists were James Earle Fraser and Laura Gardin Fraser. There is debate as to whether the Native American's raised hand is a gesture of peace or a warning for settlers to halt.
Day 7 winner: Gayathri Varadarajan
April 21 | Trivia Question #6
Designs on U.S. circulating coins have been changed to honor important events and prominent people. In what year were U.S. dollars, half dollars and quarter dollars produced that did not feature their date of production?
Answer: 1975. Dollars, half dollars and quarter dollars of 1975 and 1976 feature the double date "1776-1976" to celebrate the United States Bicentennial.
Day 6 winner: Alan Achenbach
April 20 | Trivia Question #5
The American Innovation $1 Coin Program (2018-2032) celebrates innovators and inventions from the 50 states, Washington DC and five U.S. territories. A 2023 coin from this program honors what important late 18th and 19th century network?
Answer: The Underground Railroad. More than 100,000 slaves escaped to freedom through the network.
Day 5 winner: Craig Glass

April 19 | Trivia Question #4
For more than 100 years U.S. circulating coins did not have obverses featuring deceased presidents, but instead female depictions of Liberty. In what year did a U.S. president first appear on a circulating coin?
Answer: 1909. Abraham Lincoln (1809-1865) was put on the one-cent piece to celebrate the 100th anniversary of his birth.
Day 4 winner: Brian Breuhan

April 18 | Trivia Question #3
The current American Women Quarters Program (2022-2025) and Native American $1 Coin Program (2009-present) celebrate notable Americans for a wide range of accomplishments. What talented American is featured in both programs? Pictured: Bas-relief test and first strike of the Sacagawea dollar designed by Glenna Goodacre, and new obverse for American Women Quarters designed by Laura Gardin Fraser.
Answer: Maria Tallchief (1925-2013). Tallchief was the first American woman and Native American to achieve the title of "prima ballerina," and first American to perform in Moscow's Bolshoi Theatre.
Day 3 winner: Russell Davis

April 17 | Trivia Question #2
The 50 State Quarters Program (1999-2008) is the most popular U.S. Mint program in U.S. history, with almost 150 million Americans collecting the coins in some form. Which state's quarter features text in braille? Pictured: 2009 Louis Braille commemorative silver dollar.
Answer: Alabama. The coin celebrates Helen Keller (1880-1968), a noted writer, lecturer and disability rights advocate.
Day 2 winner: Denise Rodriguez

April 16 | Trivia Question #1
United States commemorative coins are divided into two eras: Classic (1892-1954) and Modern (1982-present). What two Americans appear on the last coin issued in the Classic era? Photo Credit: The J & L Collection/Mike Printz
Answer: George Washington Carver and Booker T. Washington. Proceeds were meant "to oppose the spread of Communism among Negroes, in the interest of the national defense."

Day 1 winner: Billy McClure
Noteworthy Websites
Explore fascinating educational online resources including Classic U.S. Commemorative Coins, Modern U.S. Coin Programs, and Vignettes on U.S. Paper Money.
The winners of the 2023 NCW YN Activity grand prizes are Jayden Brooks (ages 5-11) and Alivia Rawson (ages 12-17). Jayden won a 2009 U.S. Mint D.C. and U.S. Territories Quarters proof set and Alivia won a 1996 U.S. Mint Premier Silver proof set.

All 99 children who participated will be receiving a U.S. silver quarter, a silver dime, and a 50+ years-old Jefferson nickel! Prizes will be mailed out by early June. Please contact sgelberd@money.org with any questions about this year's NCW YN Activity.
The History of National Coin Week
The history of National Coin Week began in 1923, when American Numismatic Association Governor Julius Guttag suggested to the association's President, Moritz Wormser, that a week-long event should be established "to attract the general public to our hobby and consequently increase our membership, and aid in our science." That December, the first announcement of a "Coin Week" was made in The Numismatist and scheduled for the week of February 9-16, 1924.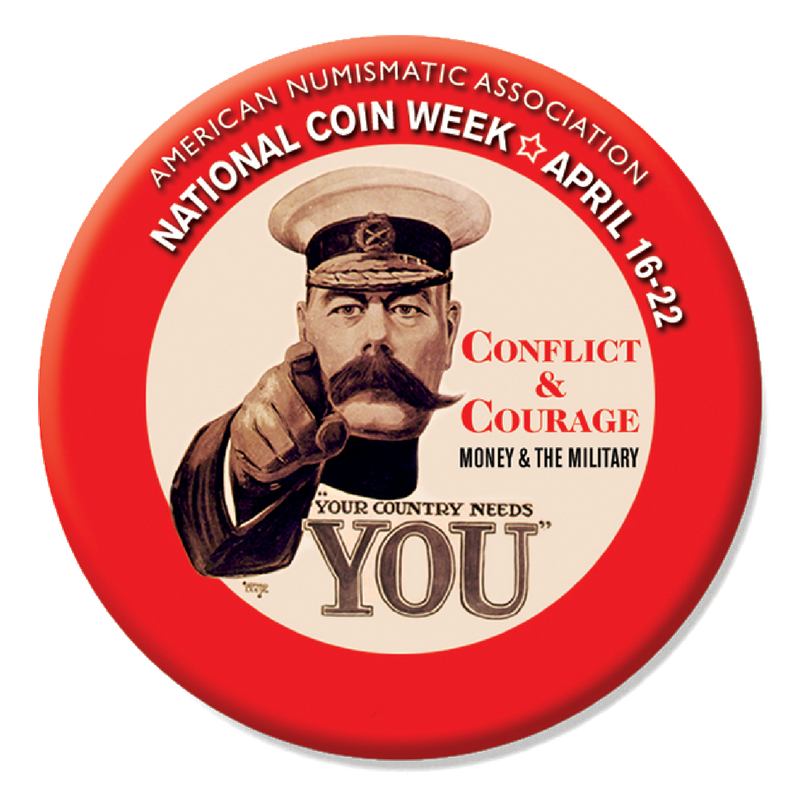 The first National Coin Week was a success, and discussion ensued in 1924 about establishing an annual event. The following year, the name was changed to "Old Coin Week," and the event was planned for February 15-21. In 1925 Wormser said, "Let us all work together for the accomplishments of the principles for which the American Numismatic Association was founded: To disperse numismatic knowledge . . . to demonstrate that numismatics is an educational and entertaining pursuit . . . and to imbue other collectors with your own enthusiasm and love for the subject."

Coin Week enjoyed successful observances in 1926 and 1927 under President H.H. Yawger. But, from 1928 to 1938, the association did not actively promote the event, and it existed in name only. In 1939 member Lee Hewitt of Chicago proposed that the American Numismatic Association reinstate Coin Week as "National Coin Week." President J. Henri Ripstra confirmed a new March date and announced that prizes would be given to clubs and individuals who accomplished the most during the week. In 1942 the observance was moved to the third full week of April, where it has remained ever since.
VIEW PAST NATIONAL COIN WEEK PAGES BELOW ►
Objects from the Money Museum Collection