2021 CHICAGO WORLD'S FAIR OF MONEY®
See $Millions$ in Historic Rare Coins & "Funny Money"
August 10-14, 2021 | Donald E. Stephens Convention Center; Rosemont (Chicago), IL
Build your collection from the best numismatic inventory anywhere, participate in a live auction, attend lectures and seminars, and view rare historical treasures from the Money Museum and private collections. Find out what your old coins and money may be worth!
Please check back soon for updates!
2020 Awards Celebration · Pittsburgh Convention Medal · 2020 Lecture Series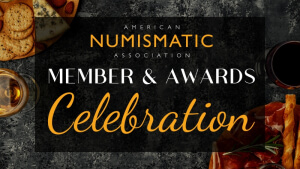 Member & Awards Celebration
The ANA celebrated membership, literary and service awards on a virtual platform September 1-2. Watch the recorded presentations here.

WATCH NOW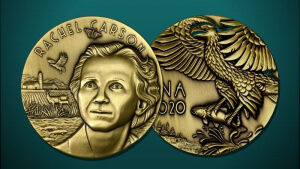 2020 Convention Medal
2020's convention medal is a tribute to conservationist and Pennsylvania native Rachel Carson.
LEARN MORE / ORDER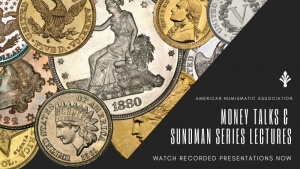 2020 Money Talks & Sundman Lectures
View presentations from this year's Money Talks and Sundman Series lectures. Learn from fellow numismatists about their passions and latest research.
WATCH NOW
DISCLAIMER:
The American Numismatic Association never shares member names or contact information, nor does the ANA work with 3rd-party marketing and/or event management groups. Many are scammers. Do not respond to them.