2018 World's Fair of Money News and Updates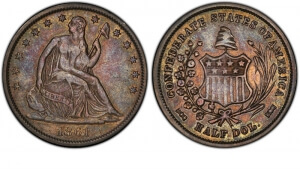 1861 Confederate Half Dollar to be Displayed at ANA 2018 Philadelphia World's Fair of Money
One of the great rarities of American numismatics, an 1861 Confederate States of America half dollar, will be a featured exhibit at the ANA 2018 Philadelphia World's Fair of Money. Photo credit: Professional Coin Grading Service https://www.pcgs.com/
LEARN MORE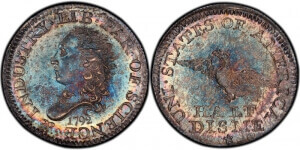 Rittenhouse's 1792 Half Disme and an 1861-P Paquet Double Eagle at 2018 World's Fair of Money
The finest known 1792 Half Disme, formerly owned by the first United States Mint Director David Rittenhouse, and the finer of the two known 1861 Philadelphia Mint Paquet Reverse Liberty Head Double Eagles, will be featured exhibits in the Museum Showcase at the ANA's 2018 Philadelphia World's Fair of Money.
VIEW

Treasury Officials to Welcome World's Fair of Money Attendees
The ANA is thrilled to welcome distinguished guests who will share remarks and help cut the ribbon during the Opening Ceremony at the World's Fair of Money. U.S. Treasurer Jovita Carranzo, U.S. Mint Director David J. Ryder and the Director of the U.S. Bureau of Engraving and Printing Leonard R. Olijar will all join us to celebrate numismatics in Philadelphia.
The Opening Ceremonies are Tuesday, August 14, 12:30 p.m. in the Pennsylvania Convention Center, Hall D.
VIEW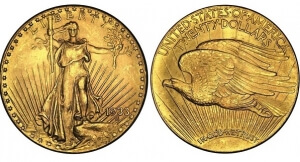 Mint to Display Three 1933 Double Eagles at ANA World's Fair of Money
Display will Include Previously Unknown Piece
WASHINGTON – The United States Mint announced today that it will display three of the nation's 1933 Double Eagle Gold Coins in booth 218 at the American Numismatic Association's World's Fair of Money in Philadelphia from August 14 to August 18.

VIEW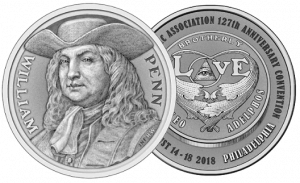 World's Fair of Money Commemorative Medal Redesign Represents Brotherly Love
A revised commemorative medal design for the Philadelphia World's Fair of Money was unveiled by the American Numismatic Association. Designed by Jamie Franki and sculpted by noted medallic artist Heidi Wastweet, the reverse of the commemorative medal required a redesign after ownership questions surfaced around the famous Philadelphia LOVE graphic, which was originally depicted on the medal.
VIEW