2018 World's Fair of Money News and Updates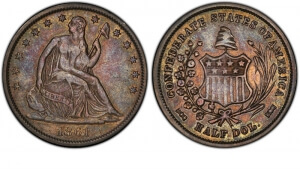 1861 Confederate Half Dollar to be Displayed at ANA 2018 Philadelphia World's Fair of Money
One of the great rarities of American numismatics, an 1861 Confederate States of America half dollar, will be a featured exhibit at the ANA 2018 Philadelphia World's Fair of Money. Photo credit: Professional Coin Grading Service https://www.pcgs.com/
LEARN MORE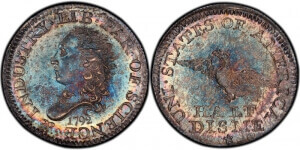 Rittenhouse's 1792 Half Disme and an 1861-P Paquet Double Eagle at 2018 World's Fair of Money
The finest known 1792 Half Disme, formerly owned by the first United States Mint Director David Rittenhouse, and the finer of the two known 1861 Philadelphia Mint Paquet Reverse Liberty Head Double Eagles, will be featured exhibits in the Museum Showcase at the ANA's 2018 Philadelphia World's Fair of Money.
VIEW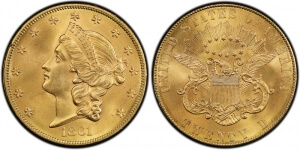 World's Fair of Money Important Deadlines
The 2018 World's Fair of Money in Philadelphia, PA. is fast approaching, and so are many of the registration deadlines for the Aug. 14-18 show, which will be held in Hall D and E of the Pennsylvania Convention Center, located at 1101 Arch St.

Show hours are 1 p.m. to 6 p.m. Aug. 14; 10 a.m. to 6 p.m. Aug. 15-17; and 10 a.m. to 4 p.m. Aug. 18. ANA members can enter the show 30 minutes before the public. Admission is $8 for adults; ANA members and children 12 and under are always free. Last admission is 30 minutes prior to closing.

Register online by July 3 for event and seminar discounts.
VIEW